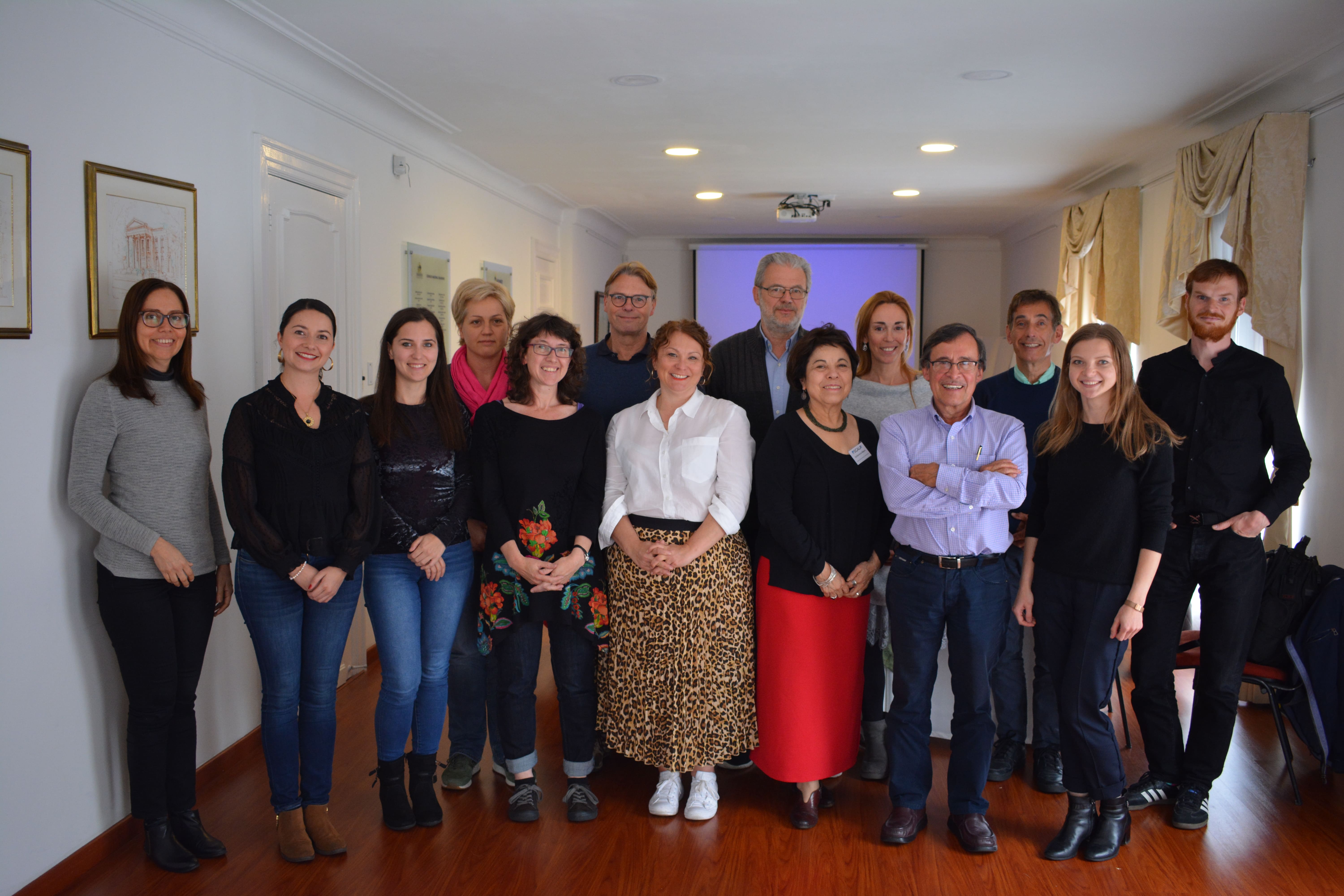 3rd SCALA General Partners Meeting
The third SCALA General Partner meeting was held in the Uniandinos - University of los Andes Alumni Association, Bogotá, Colombia on the 8th & 9th May 2019.
Further information can be seen below:
The GM was preceded by a smaller breakfast meeting with key public health figures at the local, national and continental level.
As well as the technical meeting to continue project work, the SCALA partners attended a site visit to primary care centres and a community action committee meeting in Soacha, one intervention site for Bogotá.
Outcomes:

Training - videos to support the trainers in the main points to convey to be produced and all materials for healthcare providers to be provided online in pages for each centre.
Recruitment and baseline - important to know what is already happening in terms of screening and brief advice in the PHCC; people responsible for collecting the data in the centers should aim to create good relationships with providers, who can also attend the training
Tailoring materials - Final adjustments, support materials (e.g. desktop reminder) and language checking done in the countriesCommunication - videos and messages optimised for mobile use as the primary channel is whatsapp (with trainers and providers)
Publications - Co-authorship rules and a publication strategy were discussed
Community actions - mainly refer to a supportive environment for the health care providers to deliver the alcohol screening and brief advice.
Implementation - should start the following week after the training is implemented; incentives (e.g. acreditation) is important
Patients User Panels should focus on patient leaflets, patient questionnaire and AUDIT-C and depression screening instruments
Economic evaluation - Partner countries will be contacted regarding the additional information that might be needed at country level (data on hospitalization etc)